Premium Domain Names: Why Do People Pay So Much For Them?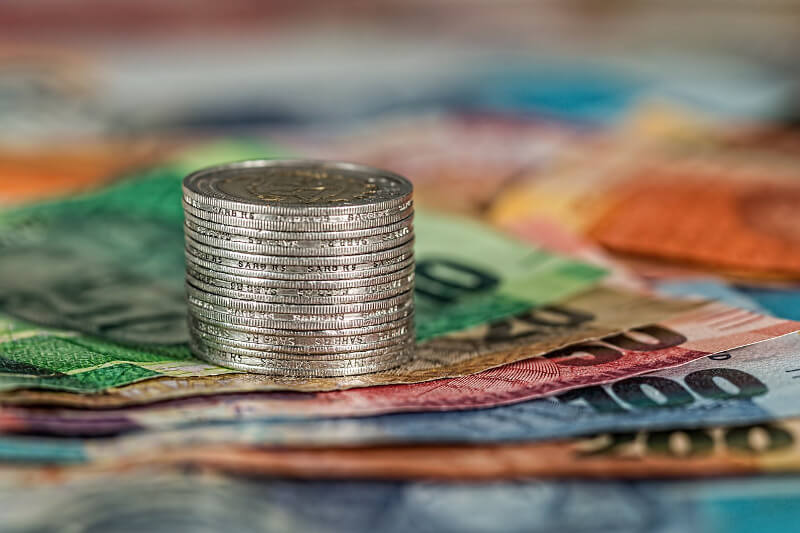 Are you considering the idea of being a business owner or maybe you are just browsing through the internet and are wondering what all the fuss about premium domain names is for! The answer is simple- a domain name is your identification on the web. If you want to be found easily by anyone who is keying in your company or brand name on their browser, then you will not mind investing in the best domain names that exist.
Premium domain names have made the market a doldrums for domain investors. The possibilities that come with these names are endless, especially in regards to a startups. This is mainly why premium names sell for as high as seven figures. The most lucrative premium name ever sold was that of diamonds.com which generated $13 million.
The domain name matches the company name
The premium domain name does not have to match the company name. But if it does, branding and recognition will be quite easy. Business owners reserve the right to name their company in any way they deem fit. However, it is important to ensure that the names do not have any negative meaning even if they are translated into a foreign language. Always be careful when you are picking our premium name because it may make or break your business.
The domain name is easy to register
In comparison to other common domain names that may be problematic during registration, premium domain names are quite easy to register, especially when a hosting site is used. Once you determine that no other person owns the domain name, it is advisable to buy between three and twenty domain names that have similar spelling or close suffixes to that of your primary address. This will ensure that the name is not easily confused with another.
The domain is a strong domain in history
Need I say more? A strong domain name boils down to valuable links, a good reputation and high traffic statistics? A premium domain also ranks highly on search engines. If your name of choice possess these characteristics, then you certainly have a gold mine on your hands. This means that the name is truly a valuable, premium one.
The domain has words or phrases with a high search volume
When users commonly type in a word when making online searches, it automatically becomes a premium name and would add great value to a domain name. If advertisers are competing for the word, it will certainly bring in more traffic. If a domain name is common amongst a variety of search engines, then it is referred to as a premium name.
A name in high demand
Premium domain names with trending words and phrases are always in high demand. Although they may have a short lifespan, they are known to sell for huge prices. Therefore, a premium domain name can either be a registered domain name that has previously been used for a website but is currently inactive or a registered domain name that has never been used before. However, if the name is brand new, it needs to have high investment potential. As such, it will be parked as its value increases. These premium domain names can be reserved for as long as a registry wants before they are placed in an auction.
A domain name is usually owned by a company or individual. Some of them are put up for sale and considered premium because they have the most brandable qualities. A premium name is typically a name that would be highly beneficial for whoever uses it.
In fact, there are people who buy domains but never intend to use them immediately. They park it and sell it after a number of ears, when the domain has accumulated enough traffic and has reached a particular markup.
The characteristics that define premium domain names include:
Length: Shorter domain names are more brandable and appeals to a larger audience.
Brandability: Names that are catchy and unique are often considered valuable
Keywords: There are certain keywords like "tech" or "cars" that are very hard to find.
Therefore, domain names that are associated with them are of utmost quality.
When purchasing a premium domain name, you may have to spend hundreds or thousands of dollars, a premium name is much more expensive. When evaluating the cost of a premium domain name, ask yourself the following questions.
Does it fit into your budget? Granted, you may want to snag a strong domain name but you should not go bankrupt just to do it. Ensure that the name is highly affordable and will not create a dent in your pocket. If the name surpasses your budget, you should opt for another one.
Are there any other options? It is important to do your research before you settle on a premium name. Are the other variations or are there similar names with different extensions. Do your due diligence and you will end up with the best name.
Is a high amount of traffic important to you? Memorable and catchy domain names automatically brings in more visitors. If search engine optimization is a factor then settle for a domain name that has already attracted high traffic.
Is monetization of your site a factor? If you intend to build a money making empire, it is easier to make a case for costly, premium domain names.
If you are running a high-traffic site that brings in a significant amount or revenue, it may be worthwhile to invest into a costly domain. However, it is best to choose a cheaper name if you are only running a basic blog.
How Will A Premium Domain Name Benefit You or Your Site?
Apart from the fact that premium domain names are memorable, they will also cut your marketing costs in half. You will not need to invest as much money when it comes to branding. These are other benefits of using premium names for your business.
Customers will instantly know what your site is all about even before they go a step further in researching what your products or services are. You do not have to spend too much money on marketing or advertising.
Your domain name will automatically rank higher on search engines. This means that organic traffic will be greater.
Apart from quality traffic, premium domain names are also associated with increased page ranking. Your domain already matches what your potential and existing customers are searching for.
A money phrase or keyword means that it can be part of your anchor text and it will naturally increase SEO. Money keywords are associated with higher page ranking.
Premium domain names are not only trusted, but they are also authoritative. Many companies will be encouraged to link to your site.
There are many funding and partnership opportunities that will come your way because of premium names. As such, many partnership opportunities will be established because of this.
As social media has changed the world as we know it, various companies and corporations do all that they can to have an online presence. A premium domain name works well on social media and will enable entrepreneurs to achieve online visibility in the best way.
These names can also be used for advertising on billboards, print ads TV banners and much more. They are often short and memorable. Therefore, customers will find them easy to remember.
Conclusion
When you start a business, you will budget for all elements that are inclusive of web hosting, site maintenance, social media, stationery… forget something? A premium domain name. It will certainly set the foundation for your business and quickly give you positive results.