How to Start Domain Flipping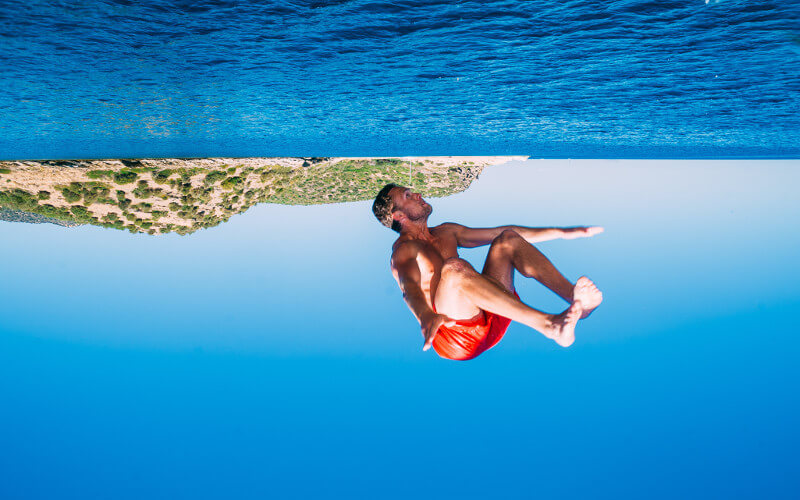 Enjoying a passive income or discovering brand new ways to boost your finances is highly exciting. If you have a website that you want to monetize or simply are wondering how to start domain flipping, this is the right article for you. This is a money making venture that requires little to no effort but still pays off handsomely.
Domain Flipping
This is buying a domain name at a certain price and then reselling it for profit. Domain flipping is a venture that has been in existence for many years now. As a flipper, you will be looking to but domains that have immediate or potential resale value.
While many people may think that domain flipping is a quick game, this is not necessarily true- there are domains that can accumulate profits only after ninths or even years- not immediately. But do not underestimate them, domains do carry a hefty price tag.
Related article on how to start a domain flipping business is also a recommended reading.
How to Start Domain Flipping
In the year 2016 alone, 326.4 million domains were registered. This could only mean that the domain marketplace is highly saturated. So if you are curious on how to start domain flipping for a living, then it is important to understand all of the business facets.
Your Ultimate Domain Flipping Checklist
As the internet plays a highly important role in our daily lives, there is no better time to start a domain flipping business. Here is your ultimate checklist for the business:
Choose a business name and trademark it
As a domain seller, you obviously need a name for your business- something that your clients will identify you by. Show am impressive level of professionalism as you start the business by choosing a name and trade-marking it. Also, find a suitable domain name that will lead clients to your website.
Secure your domain name
Remember to choose a URL that can be spelled easily and directly relates to your business. For instance, if the name of your business is Lucy's Craft Creations, choose a domain like CraftsbyKaren.com. You want to ensure that your name is appealing enough and instantly let's your leads know that you are a domain flipper.
Find the right flipping platforms
Although this may seem obvious, many novice flippers end up on any other platform when determining how to start domain flipping. They do not do their research to find out the best platforms for beginners. It is best to get a feel for the business on a platform that is not too complicated before going for the big selling sites.
Practice your pitch
You will definitely need to know how to talk to your potential clients when you advertise your flipped domains. Find a good pitch that will enable you to write the best descriptions for your domain.
Choose the right domain name
Picking the right domain name is highly critical as it will make or break your business. Clients prefer domains that are easy to remember and are valuable in nature. Go for domains that are short and straight forward.
Watch out for copyright
Research all your domains to ensure that they do not infringe on copyright of any other business. You do not want to get into any legal trouble. Therefore, you should take a special note of this.
The Best Domain Flipping Websites for Beginners
Learning how to buy and sell domains is critical to your learning goals. You'll find at domainers.co newbies and professional domainers who are determined to become successful at domain flipping. Find quality domains and an easy marketplace to sell your domainer names.
Flippa
This is the best marketplace for flipping domains. Most people visit the site to look for the best domains. They are ready to spend money for the best quality. There are thousands of people who visit the website on a daily basis. Thus, you do not have to worry about your domain selling.
Sedo domain marketplace
This website is a world leader for domain flippers. It will guide you in the right direction on how to start domain flipping. The site has over two million member worldwide accounts, it is highly profitable. Sedo has one of the largest premium domain selections that are all active.
Website broker
This is known as a place for buying and selling websites. Domain flippers will certainly enjoy. Website Broker is highly active and will immensely increase your domain selling chances. The best quality domains are always here.
EBay
Highly famous, EBay has been in existence for over a decade. There are cheap domains here that sell for $30 to $50 on the best days. Therefore, it is important to be on the lookout for such friendly prices. If you market your domain on the listings, you will not be disappointed.
Useful Tips before You Start Domain Flipping
Be patient
Flipping domains is something that requires an incredible amount of patience.
Do research
Your due diligence when starting a domain flipping business is to conduct a good level of research on everything. You cannot buy a domain and sell it at a great price without doing research.
Go for quality
You may be thinking that buying many cheap domains at once will give you a chance to turn a good profit. But the reality is that if your domains are if low quality, no one will be interested in them and you will never sell. Good quality domains will sell highly and allow you get your investment back in double fold.
Check Facebook blocking
Ensure that the domain you purchase is not blocked by the Facebook community. Otherwise, it will be impossible for the business to build a strong online presence.
Check spamming history
Most domain flippers tend to ignore this but it is important to determine the spamming history of a domain before buying it. Ensure that the domain is not used in any pornography or gambling website or it is not blacklisted by Google.
Focus in expired domains
Wondering how to start domain flipping? The best way to do this is by starting with expired or edged domains. This is because they have good traffic and popularity.
Hopefully, these tidbits of advice will guide you on how to start domain flipping. You will be able to effectively establish your presence online, find the best domains and over time and be successful.