How to Start a Domain Name Flipping Business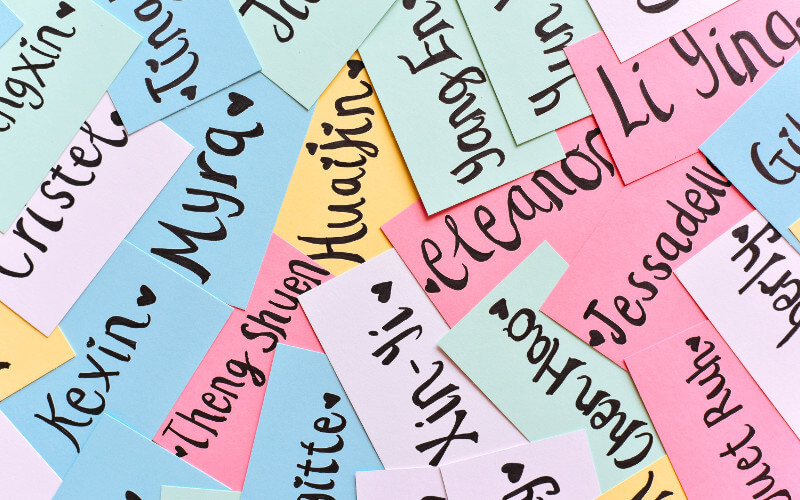 The advent of the internet as well as the existence of domains have brought about profitable opportunities for entrepreneurs who are looking for some extra income. So, if you are wondering how to start a domain name flipping business then this article will come in handy.
It is certainly time to take advantage of the open gate of domain opportunities. Wondering how to kick things off? Worry not! What really matters is how well you market your domains. But let's first go back to the beginning…
What Is Domain Flipping
Just like any other business that is keen in profits and losses, domain flipping is more or less the same. It is buying a domain at a lower cost and then selling it at an amount that would be profitable to you. This is the kind of business that can earn you a lot of revenue without having to exert too much effort. After acquiring a domain. You can choose to sell it immediately or hold it to enjoy higher revenues after a short time period.
What Makes A Domain Name Profitable?
How to make money with a domain names is important to anyone who looking to become a professional domainer. Look out for the following characteristics to ensure that the domains you purchase will be profitable to you:
Length
A domain with a shorter name is valuable because they usually provide exact matches for brands or companies.
Brand ability
The domain should have a name that is brandable .For instance, a name like privatejets.com is better than jets.com because it could refer to a certain brand.
Authority
Older domains (that have been in existence for many years) usually have the most authority because of the potential they gave had for gaining back links over the years. As such, these domains are more expensive in comparison to new ones.
Domain extension
Domains with a .com extension are the most valuable However, you can still get interesting valuations with .net, .org and. io.
When you are on the lookout for domains, they should possess the aforementioned characteristics.
How to Start a Domain Flipping Business
Step #1: Know the different types of domains
There exists four distinct types of domains. They include:
Generic top level domains – These are domains that are most commonly used. Their extensions are also used by far farmed websites. They are the easiest domains to sell.
Modern top-level domains – There are many new domain arrivals in the market, and they are known as modern top level domains. They are fresh, have not been overused and rank highly in search engines. They include the likes of .info, .cloud and many others.
Country code top level domains – Just as the name suggests, these domains have a country name as an extension. A few examples are .ke for Kenya and .us for the United States of America.
Step #2: Find expired domains
You already know what makes a domain name profitable. With this information in your back pocket, it will be easy to find the best domains to flip. Ideally, expired domains are the best. You will need to find and buy these domains. There are a variety of marketplaces such as Flippa and Afternic where you can find such domains.
However, these names do not just fall in your lap. They take a lot of patience and dedication to find. When people forget to renew their domains or completely forgo them, they become expired. Once the domain is expired, it is auctioned off by the domain registrar. Usually, bidding lasts for a total of seven days and the highest bids wins.
When buying expired domains, look for the domain authority back link counts and the domain website history. Thereafter, check for AdSense ban or Google ban to avoid any losses in the future.
Step #3: List the domain
This is one of the simplest ways of how to start a domain name flipping business. As soon as you acquire a domain name, list it on several selling websites and you may be lucky enough to sell it almost instantaneously. However, the domain name needs to be accompanied by an excellent sales description to ensure the bidders know the true potential of the domain. This method will certainly provide you with profits in no time at all.
Other domain name flipping methods include:
Optimized websites flipping
This method requires you to put in efforts before getting maximum returns. You simply need to acquire a domain name and optimize it by getting backlinks, a good social media following and generally increasing traffic. While this could take up a lot of time, the returns that you will get makes the process really worthwhile. Once the domain name has an existing revenue stream, you can sell it for ten times its current revenue.
Domain parking flipping
This is related to a domain that gets a lot of traffic. However, the domain needs to be similar to that of other reputable websites. Thereafter, you advertise the domain name and the website to potential customers.
Is Domain Flipping Profitable?
When considering how to start a domain name flipping business, profitability will constantly lurk on your mind. But the reality of it is simple, premium and desirable domain names are highly valuable.
Remember, patience is key, especially because the world of domain name flipping offers a steep learning curve. It is very competitive and may take a while for you to make a successful flip. While the business mat appear risky for novices, the end result is worth it.
You do not need to put up thousands of dollars to invest in domain name hunting tools. Instead, use tools that are available for free and keep things simple. Remember to set hard limits for your own budget and how fast you want to make profits.
Closing Thoughts
Getting rich is the ultimate goal for how to start a domain name flipping business. But do not forget to enjoy the process as well as the lessons you learn along the way. Also, be open minded because you may end up losing money once or twice. There is no business that does not experience losses. To be the best flipper, consult guides, general information and industry terminology before embarking on this side hustle.