How to Make Money with Domain Names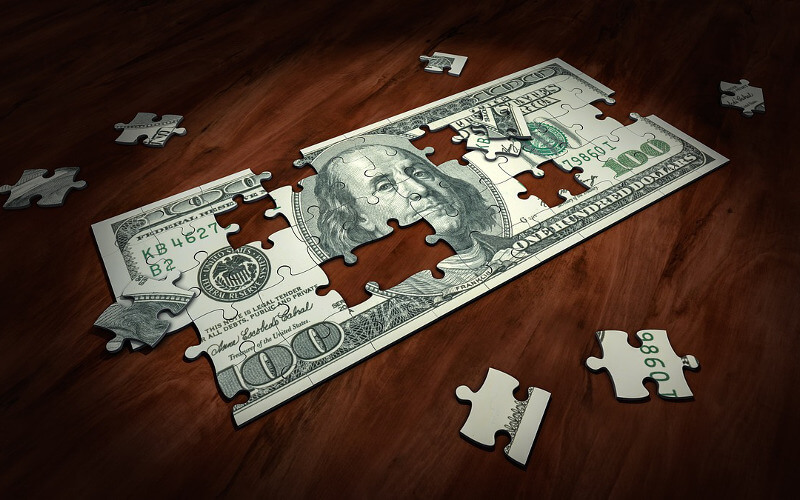 In today's tech-centric world, domain names have become one of the hottest commodities. They are sold for hundreds of dollars and even millions every day. This is because they provide an incredible opportunity for investors to profit from selling them in the future. So, if you are looking to enjoy a slice of the pie, here is how to make money with domain names:
Find valuable domain names
By purchasing only the best domain names, you will have a greater chance of making money. To determine value, ensure that the domain name is brandable and top level. However, domain names that are misspelled and have extra symbols should be avoided. Pick a valuable domain name and you will always have the potential of making a lot of money from it.
Make sure you learn how to choose a domain name if you want to be good at making money with domain names.
Step #1: Appraise your domain names
It is important to know the kind of price you should expect from your domain names beforehand. There are a variety of websites that can give you the best valuation. While the prices may only be estimates, they will let you know exactly what you should expect.
Step #2: Join domain auction sites
There are a variety of large sites that auction various domains. They will let you know exactly what is available in the market. They will equally give you a good idea of how you can make money with your domains. This will certainly influence your decision to auction off the domain name in a positive way.
Step #3: Park the domain name(s)
You can opt for a domain name parking service if you do not have any content to put on them. Parking services will put IP dummy content and adverts on your website .Whenever people click on the adverts, you will be able to generate revenue.
Step #4: List the domain on selling sites
There are many sites that will advertise the sale of your domain names. They include the likes of Flippa, Sedo. domainers.co and many others. You can also use Google or set up affiliate links. This will let other shoppers know that they can purchase the domain names. However be prepared to put substantial work into the advertising process.
If the names are not purchased immediately, do not despair. Give it time and you will be making sales down the line. Flippa is the best website for all kind of domain brokers. On a daily basis, it attracts thousands of visitors and it is the most trusted in the domain category. With thousands of people looking at your domain for sale, you can be certain that you will attract handful of buyers and make some quick bucks.
The No-No's of How to Make Money with Domains
As a domain seller, you may be looking for the easiest ways to make money. But always avoid using these methods:
Running ads from Google
You will be required to pay up to $5.00 every time you run an ad. You are looking to make money, not incur losses. As such, it is not advisable to employ this method in efforts to sell your domain.
Building websites
While building a functioning for your domain name may seem like the best thing to do, it is a costly venture that will leave a dent in your pocket. Maintaining the site is also a costly endeavor. Therefore, it is best not to take this route.
Affiliate marketing
You will need to hire someone with specialized knowledge of spend money on training as an affiliate marketer in order to sell your domain name(s). In addition to this, it will be difficult to make money quickly.
To sell your domain names quickly, profitably and effectively, rule out these three methods.
Basic Guidelines on Making Money with Domain Names
When listing your domain name price, do not oversell it, otherwise buyers may turn you down. Be fair at all times on how to make money with domain names. It does not matter whether you choose public auctions or private sales, know the differences and advantages that come with each of the options.
Also, ensure that all the important details that pertain to your domain name(s) are listed. When it comes to budding, only accept bids that are in good faith. Do not just throw away your domain name to any buyer, instead, strive to make sure that all of your obligations are met and only accept the highest bid.
Can You Really Make Money Selling Doman Names?
It is possible to make a profitable amount of money with domain names? If you put in the right amount of hard work and dedication, you are bound to enjoy the biggest rewards. You only need to have basic knowledge of domain names and you can easily establish this business. It should not be difficult for you to earn a certain amount of money on a monthly basis.
Say for instance you bought a domain name for $200 to gain ownership. You can sell it for $250. This means that you will gain a profit of $50. If you sell 20 similar domains all at once, then you will enjoy a profit of $1000.
Your description should always be captivating and able to tell your buyers why the domain name should be purchased for the highest possible price. If you cannot write a description yourself, there are many freelance writers for hire who can get the job done. This is particularly important because the description makes or breaks the selling of your domain.
Closing Thoughts
There are thousands of potential buyers who will help you on how to make money with domain names. All you have to do is find the passion and the right domain names then conquer the seller world. With the eight tactics, it will not be hard to maintain this cash flow momentum. Follow these tips and you will get your feet wet in the best possible way. You can always start slow but sure. Do not be in a rush to get to the finish line. Be sure to enjoy the process and in no time, you will be a domain selling tycoon