How To Choose A Domain Name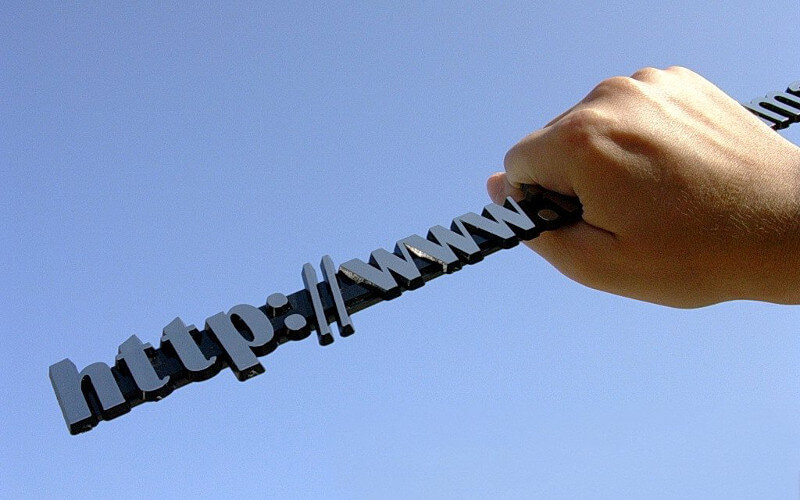 Are you starting a new company? Refurbishing your brand or want to take on the online platform? Either way, you will need a website, a good domain name. Just like choosing your company name, a domain name equally requires a lot of consideration because it will define your identity on the web. It should be perfectly suitable for your business but equally easy for anyone to find. Here is how to choose a domain name:
Think brandable, not generic
Overtime it has been proven that the most successful businesses are those that are brandable. Remember, your businesses is centered on your domain name as this is how your visitors will find you. A brandable domain name will enable you to stand out of the competition while a generic one is usually unmemorable. For instance a domain name such as carinsuarance.net is simply generic, common and has nothing memorable about it. On the other hand, unitedcarinsuranceonline.com is a brandable domain name that stands out from the competition. To find a brandable domain name, create a combination of new keywords, and use the best domain name generators.
Be brief
Realistically, no one wants to go through the hassle of memorizing a long and complicated domain name. It is always best to keep it concise. A research conducted on the 20 top companies showed that there is a direct correlation between each website's domain name and the amount of traffic it receives. The longest domain name was approximately 17 characters. Ideally, it is best to aim for 14 to 16 characters.
Avoid numbers or hyphens
As your domain name should be east to spell and pronounce. No numbers or hyphens should be used. Needless to say, it should be smooth and punchy; and using numbers or hyphens may get in the way of that.
Ensure the name is easy to pronounce
On how to choose a domain name, it should be able to roll off the tip of your tongue. There should not be challenges when it comes to pronouncing the name. If so, your visitors will easily share the name with your other leads. If you notice that anyone is struggling to say your domain name, then it is time to change it.
Use the appropriate keywords
Keywords will automatically improve your SEO when they are placed appropriately on your domain name. If they are awkwardly stuffed, they will come off as generic. Ideally, your keywords should be put at the beginning of your domain name to give you a powerful ranking.
Ensure the name is available
You may settle on a domain name that is not available or is already in use by another company. To avoid this, use social media and other trademark search sites to determine whether the name is already registered. Stay away from trademarked names to avoid legal issues. Originality is key.
Go for .com
Although .com domain names have been around for many years, they still carry the same level of importance they did when the internet was first established. Forget about other TLD extension options and solely focus on .com. This is the ultimate secret on how to choose a domain name. Statistics also indicate that many people are associated with .com names. However, there are cases where the domain name could be unavailable. Here, you can opt for .net.
Let the domain name be intuitive
A great domain name will immediately inform people on what your website is all about. Your potential customers should be able to look at the name and instantly have an idea of the services that you offer. For instance, InsecticidesPerfected.com is a pretty obvious domain name. It lets your leads know that you are an expert on insecticides.
Use broad keywords
As previously discussed, the use of keywords le's your domain name stands out from an SEO perspective. But with strict Google rules and guidelines, it is important to avoid domain names that are am exact or a partial match. Granted, a keyword that fits in your domain name perfectly and lets your customer knows what your business is about is ideal. But if you are targeting a certain keyword, find out if it has any negative associations. If so, avoid it by all means.
Modify or append
If your domain name is already in use by another company, do not despair. It is perfectly acceptable to modify the name in order to make it exactly what you want. It is possible to do this by the addition of a suffix or prefix. If you have a pasta shop in California called Good Things Pasta and now you want to take it online, instead of using the name goodthingspasta.com, you choose the name goodthingspastashop.com.
Use a domain name generator to brainstorm
You do not have to go through the hassle of coming up with a domain name all by yourself. There are name generators that can brainstorm ideas for you. However, it is important to note that a majority of the names may already be in use. But be patient and in no time, you will find a domain name that is perfect for you.
Pick a domain name that has value
Specially, if you want to be a professional domainer, you need to find domain names that have value. If a domain name is only worth $9 then you will have a hard time flipping that domain name. Unless, you've uncovered an amazing name or an expired domain name. You can us the Domainer Elite Pro to find both valuable domain names and those that have usability. Make sure you know how much is your domain worth.
Pick a domain registrar who can be trusted
A domain registrar is responsible for registering a domain name on your behalf so you can fully access it. Only use reputable, respectable and trustworthy professionals to avoid running into any domain problems down the line. Of course, prices also play a role here but do not be swayed by cheap knock offs. It is better to invest in a registrar with credentials who will not cause you problems down the line.
By now, will not have any challenges on how to choose your domain name. Do not rush- this is something that deserves a substantial amount of time. Choosing the wrong name can break your business, therefore, do not take the process for granted. Your name will define your site, put your business out there and communicate exactly who you are. Do not be intimidated in any way. With a little research and these tips, you are set out to win.