My Ultimate How to Drive Traffic Guide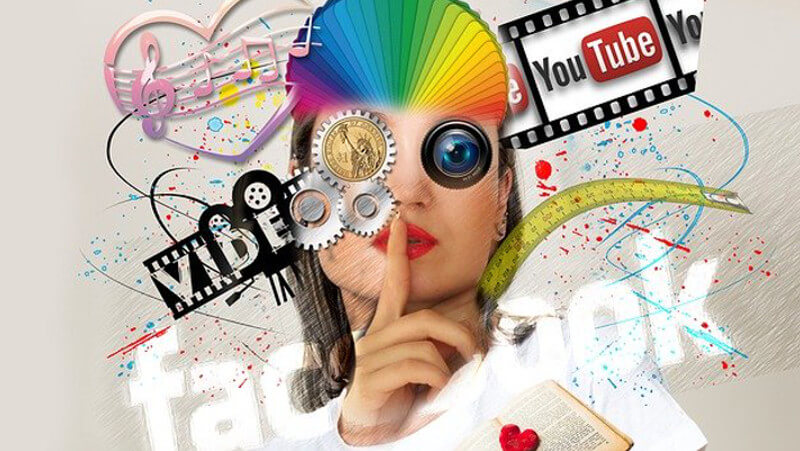 If you're looking to generate unlimited traffic to your profile page or your website, then guide is for you. I've taken the best sources of all and listed them below for your testing. Some of the techniques and technologies are free while others are paid sources. Don't get discouraged with the paid sources, they're very low to reasonably priced.
Use this marketing guide to drive massive amounts of traffic to your custom site and to your domainers.co profile pages. To maximize the success be sure to complete all areas of this plan.
The key to your success is how you market your portfolio page to drive maximum amount of traffic.
GOAL #1 – Drive Traffic
GOAL #2 – See goal #1
It's obvious to me but I thought I clear your expectations. The more people who see your custom site and/or your portfolio page, the higher the chance that someone will make a purchase. It's common knowledge that the conversion rate for online sales is 1% to 5%.
If you drive 1000 visitors, then 1% to 5% of those people are likely to buy.
Marketing Strategies
Friends – Easy low hanging fruit. Share your site link or your profile link with your friends and ask them to share it with others.
Facebook Groups – There are tons of groups in Facebook that are dedicated for buying and selling. You need to find those groups and share your link details.
Facebook Messenger – Find potential people who are likely to buy and send them a message. Ask them for their opinion and if they will share with others.
Facebook Ads – I still do this today. Paying a dime for a click to have someone view my site/page has been hugely successful. Facebooks ads are some of the cheapest.
Instagram – Create an account and start gathering a following. People following you will know that you're a marketer and they'll help you market your site/domains just by them talking about you. So don't be shy, go do it.
Twitter – Do the same as Instagram on Twitter.
Instagram and Twitter Ads – Another great source for driving cheap traffic.
Pinterest Ads – This is a must. Ads here are some of the cheapest.
Blogs – Find relevant blogs and post comments, directing them to your site or portfolio page.
Google Ads, Bing, YouTube – These all great sources and would recommend them all.
Buy Traffic – There are so many sources for great quality traffic. I'll continue to update this document each month.
Marketing Resources
For the following sources, don't worry about what they authors are driving to, rather focus on how they are driving traffic.
Free Source #1 – How to Drive FREE traffic to Your Shopify Store – watch video here
Free Source #2 – How to Drive Free Traffic to your Shopify Store – watch video here
Free Source #3 – How to Get Free Traffic to Your Store in 2020 – watch video here
Free Source #4 – 4 New Free Website Traffic Sources – Get Free Traffic Fast – watch video here
Free Source #5 – How To Get FREE Leads & Traffic To Your Website or Blog Fast! (Simple Hack!) – watch video here
Free Source #6 – 5 Easy Free Traffic Sources to Get Free Website Traffic (Fast) in 2020 – watch video here
PRO-TIP – If you're promoting your website then you need to build your email list. Make sure your site is collecting email addresses, if not get in contact with your developer. Make sure you communicate with the people that signup on a regular bases so that you can build trust in your and your product. Once they have trust they will buy. You can sell them your product and also other products. Everytime you communicate with them doesn't mean you to sell them something, rather, engage with them to see what their pain points might be.
Tested Paid Marketing Resources
The following sources have been personally tested by me and I continue to use them to date. I recommend these sources to all my friends. Keep in mind that paying for a source makes it easier for you as the products do the hard work for you.
Paid Source #1 – Mass Email Collection – If your custom site owner, then building an email list is very important.
Paid Source #2 – OMG Awesome Traffic Source – The traffic source inside this product is just amazing and can be used towards any product, site, or page.
Paid Source #3 – Magnetic Traffic – Great way to boost your conversions instantly by building trust and offering value.
Paid Source #4 – Social Traffic – If you're struggling to get traffic then you need this. Push "One Button" to get unlimited free traffic in 51 secords or less.
Paid Source #5 – Kartel Traffic – Game-changing software with an untapped traffic loophole. Your going to love this traffic source.
Conclusion
One key component to finding a successful traffic source is the test, monitor, and calculate. Don't be shy to test new sources, but make sure you check your analytics to see the results your getting. If a traffic source is generating good traffic then calculate how much of that traffic is translating into sales. If you're getting 1 to 5 percent conversion rates then you're on target.