Domain Name Investing: Everything You Need To Know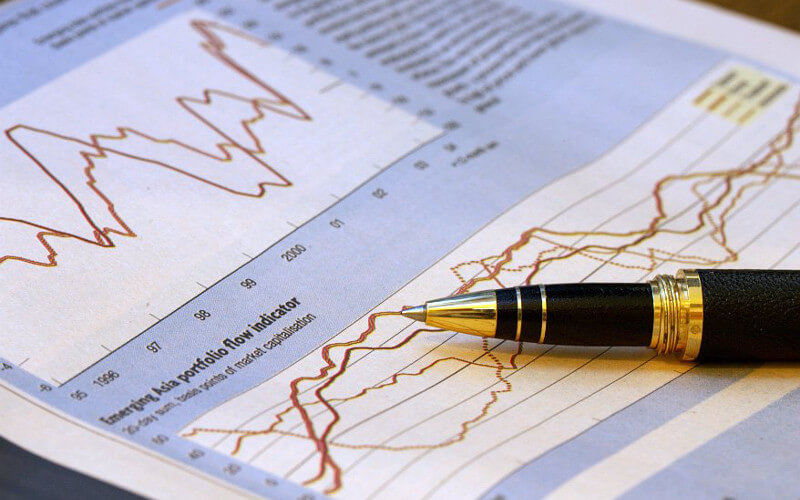 Just like investing in the stick market or real estate, domain name investing also requires buying a domain and then reselling it for profit. But to be clear, it is important to understand what a domain name is.
Domain Name
It is a numerical address that identifies a resource such as a website, hosting server and the like on the internet. As street addresses are assigned to houses, domain names are also used for identifying a resource. All registered domain names are owned by a person or entity. There are also domain names that are not associated with any internet resources.
So, what is domain name investing?
This is the process of buying domain names that are not in use and leaving them to gain value over time. Eventually an investor can be able to sell the domain at the highest value. There are investors who prefer to buy expired domains and others opt for domain names that are brand new.
We've uncovered a number a different buying and selling domain myths that you should make yourself aware of before getting into domain name investing.
Once they fund a domain name, they instantly think of the gain in value. If the domain has potential, then they register it and sell it for profit when they deem fit. There are different prices for aftermarket domain names. Shorter, easy to spell and memorable domain names are the most valuable. But before you dive into domain name investing, there is a whole lot to know!
Why Invest In Domain Names?
There is a reason for all business practices that we indulge in. Here are the best reasons in why you should invest in domain names:
The growing internet
The internet is ever growing. According to projections, it will grow by a total of $4 trillion by 2020. Domain names have the largest slice of the ecommerce share. They will be more profitable in the future thus giving investors the motivation they need to keep acquiring domain names. Therefore, investing now means more returns later. It is always best to enjoy bigger returns later as your efforts will be well worth it then.
Massive demand
While premium domain names are in limited supply, many people and companies want to own them. Thus, they will always maintain their value and you do not have to worry about them diminishing in potential.
No taxes to pay
Domain name investing is a tax-free venture. You do not need to be concerned about a certain amount of money that will be deducted from you on a monthly or annual basis. If anything, a domain name is a gift that keeps on giving. When you decide to invest, you simply need to buy and wait for the money to start trickling in.
Easy to lease
If you are not in a hurry to sell a domain name, you can always lease it for a profitable amount. The returns are good and you will always have total control of the domain. You only need the website and address to be used by the lessee.
Easy to park
You can generate revenue from your domain name through advertisements. Anytime a user clicks on them, you can make hundreds or thousands of dollars out of the amount of traffic that you will receive.
Unlimited opportunity
Today there are certain domains that are selling for a whopping $5 million. They all come from an array of industries and have provided a new eave of innovation. Therefore, there is unlimited opportunity for you to sell your domain name and enjoy such rewards. Innovation never stops
Things to keep In Mind When Domain Name Investing
Domain name investing is a lucrative avenue. Even so, you should not get into this kind of business blindly. Here are the most important things to keep in mind:
The stock market
In the same way that you are keeping up with some areas in the stock market, so should you carry the same concern to your domain name business. For instance, if the technology sector fascinates you, then invest in tech domain names. This industry is ever growing and the value of the domain names grow with it.
Usage
The domain extensions you want to invest in should have many active users. The higher the level of engagement, the better.
Aftermarket sales
Before investing in a domain name, consider its potential for aftermarket sales. If you have a clear idea of how the secondary market is performing, you can easily approximate how much you will get in returns.
Pricing
Valuable domain names are usually highly priced. A domain name with a low pricing attracts a lot of abuse and spam. Thus, it will be hard to get any aftermarket sales.
These are the most important things to keep in mind before embarking into domain name investing. Evaluate each domain name without leaving anything out as they make for a good investment in the long run.
The Golden Rules of Domain Name Investing
Here are 4 golden rules that will enable you to succeed in domain name investing:
Quality over quantity – There are thousands of cheap domain names that can be registered for only $10,000.But unfortunately, many cheap domains are known to be worthless. It is advisable to go for a domain with inherent value that will always in demand rather than thousands of worthless ones that will only make you incur losses.
Reputable registrars – To avoid any sticky situations or being scammed, it is best to work with the most reputable registrar. Companies that have proven themselves overtime are your best bet. Even if you have to pay a bit more, you can be sure that your domain name is in the safest hands.
No overhyped extensions – There are domain names that are quick to lose their value with time. For instance, .mobi extensions were overhyped and were sold for a lot of money but eventually, they lost their value. Remember, .com is always king.
Know how to negotiate – The end goal is to make money, in order to do this, you will have to negotiate strategically. Never settle for less than you deserve.